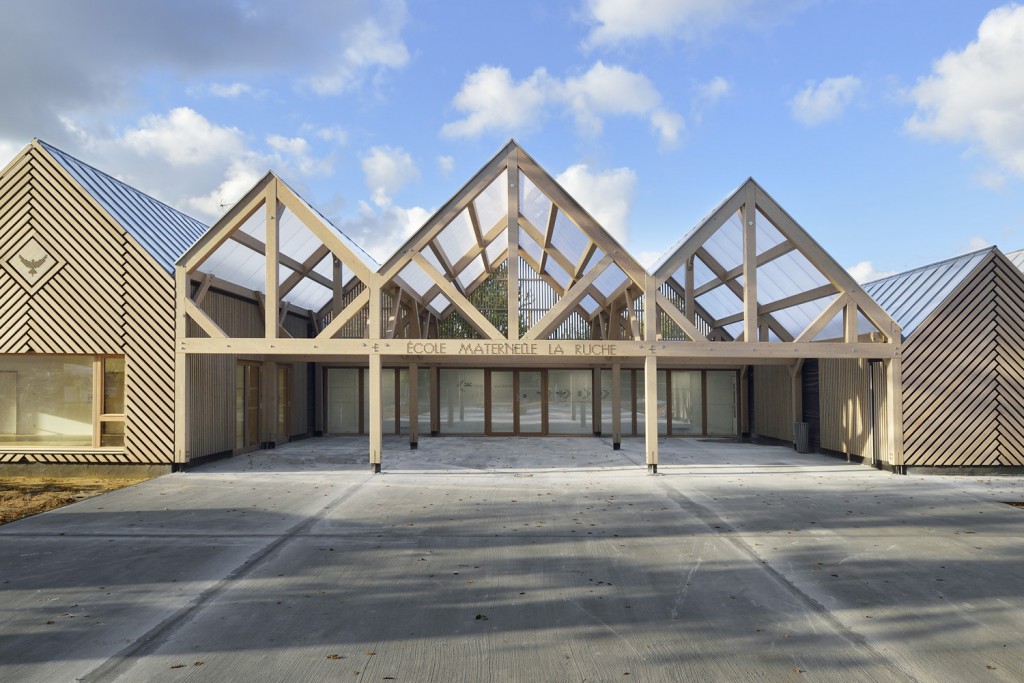 PRESENTATION – INTERNATIONAL AWARD for WOOD ARCHITECTURE
The International Award for Wood Architecture awarded by the international press is an annual award which aims to reward the achievement of excellence carried out in the wood architecture industry. The award wishes to stimulate the development of innovative architectural thinking using wood, whilst establishing links between countries where wood construction will play an increasingly important role.
The award supports globally emerging architecture and wishes to act for the longevity of a press specialized in wood architecture throughout the world. Its aim is international, in terms of reputation and acknowledgement of magazines related to wood architecture.
The aim of the award is to create or reinforce exchanges between these magazines in a constant search for information and to offer a possibility of judgment and expression to those who deal daily with the promotion of wood architecture, regardless of industrial, economic or advertising interest.
Awarded by common agreement by the participating magazines, the award honours wood architectural design while underlining the quality of dialogue between its different actors. The ceremony nominates the laureate each year during the International Wood Construction Forum in France with an international perspective to promote wood architecture.
2020 EDITION
Trailer International Award for Wood Architecture 2020
3rd edition – International Award for Wood Architecture 2020
For the third consecutive year, six media from six countries around the world, specialists in timber architecture: Wood Design & Building Magazine (Canada), PUU Info (Finlande), Séquences Bois (France), Mikado (Allemagne), Trä! (Suède) et Lignum (Suisse) are participating in the nomination process for the International Award for Wood Architecture 2020.
The panel of projects of this 3rd edition covers a particularly wide range, from canoe shelter to the largest wooden construction ever erected in America so far.
A panel reasonably diversified with 6 residential buildings, 4 administrative or tertiary buildings and 7 works of various categories (shelters, urban development, market hall, auditorium, factory, kiosk, chapels).
The first vote was made through a videoconference with all jury members and led to a list of 5 shortlisted projects.
CANADA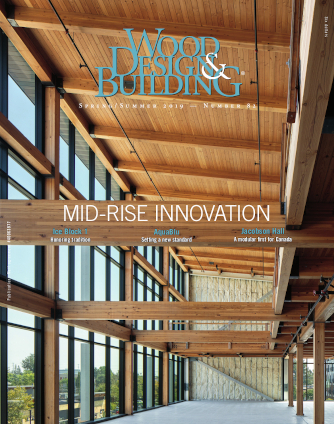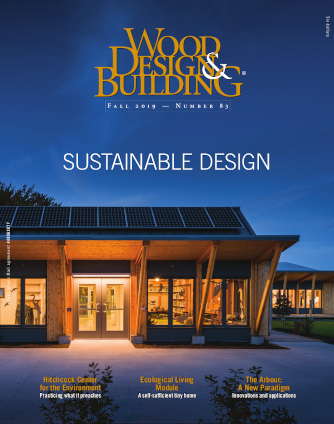 Wood Design and Building Magazine
Wood Design & Building is the official publication of the Canadian Wood Council, the national association representing manufacturers of Canadian wood products used in construction. Our inspiring and award-winning design and editorial offers a one-of-a-kind focus on wood as the primary structural resource in architecture.
FINLAND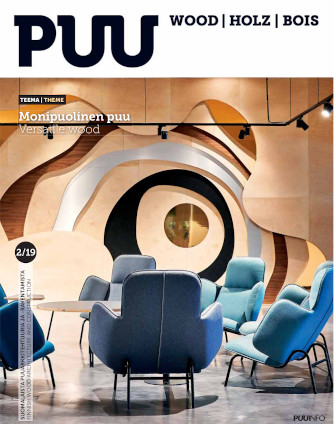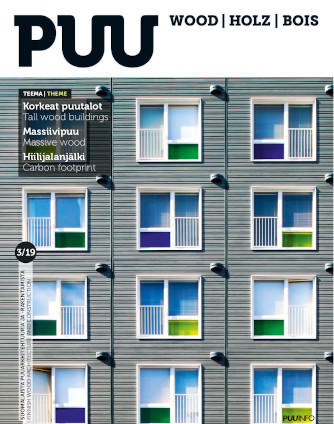 PUU Info
Wood magazine (Puulehti) presents Finnish wood architecture and construction. It promotes the correct and high-level use of wood products in construction and interior design. The magazine is published three times a year and has a history dating back 38 years. Wood Magazine is published by Finnish Timber Council called Puuinfo ltd.
FRANCE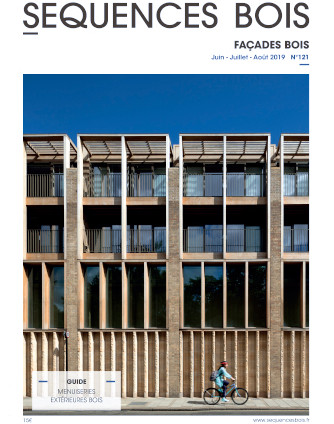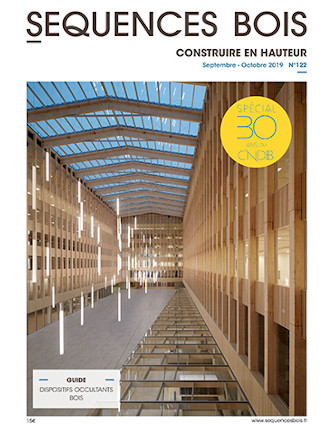 Séquences Bois
Séquences Bois is a French wood architecture magazine, published five times a year, recognized by all professionals in the construction industry. This magazine aims to show the excellence of wood materials by highlighting French and European exemplary constructions with themes specific to each issue. In each of them, six constructions are presented, including a project valued for its technical details, and another for the singularity of its implementation. The magazine also includes a thematic guide, echoing the subject of the issue, consisting of a selection of wood products presented as technical sheets. Séquences Bois also disseminates informations about the industry, book publications and events related to wood.
GERMANY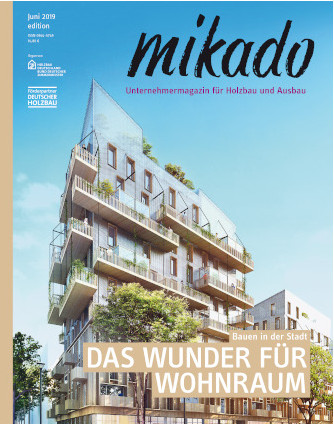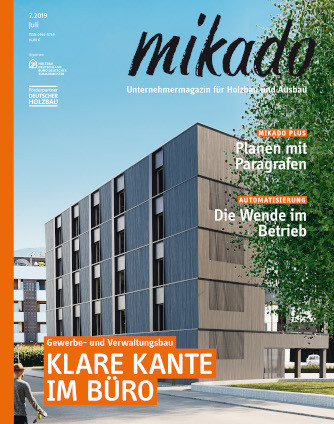 Mikado
"mikado – Magazine for Entrepreneurs in Timberconstruction" is an international professional magazine and the official mouthpiece of Germany's carpenter-association "Holzbau Deutschland". mikado delivers information in a balanced, practice-oriented, innovative and hands-on manner. This is why it has become Germany's leading magazine for decisionmakers in carpentries and timber-constructive companies. Among the readers are architects, civil engineers, manufacturers and traders for buildingmaterials, representants for associations, guilds and training centres. The editorial staff focuses on a reliable, practice-oriented coverage.
SWEDEN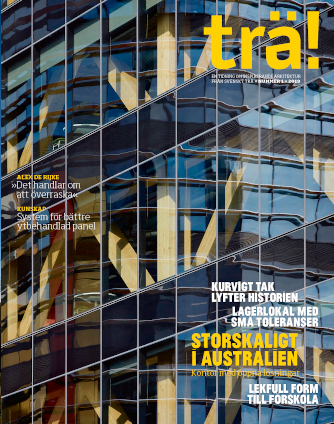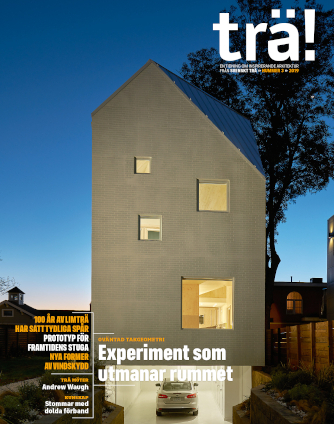 Trä
As one of the Nordic region's biggest architecture magazine, Trä! is aimed at architects, structural engineers and building contractors. We write from a global perspective about architecture, design, innovations, smart solutions and trendsetting individuals. Four issues of Trä! are published each year.
SWITZERLAND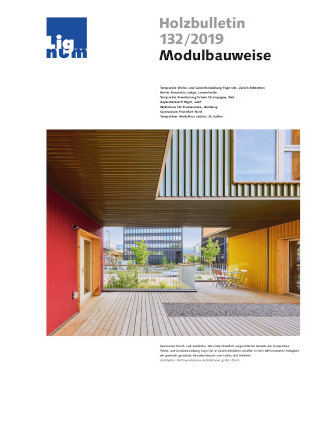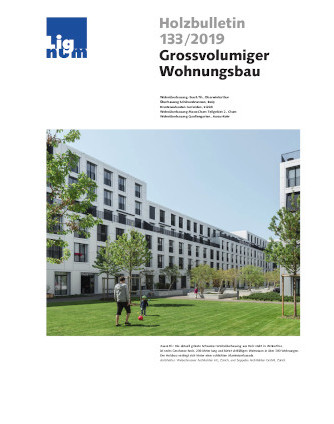 Lignum
Since 1979, the "Bulletin bois" in French or "Holzbulletin" in German by Lignum is published four times a year. Each edition deals with a particular theme and presents exceptional innovative achievements, with plans, sketches and illustrations.
The choice of the selected objects reflects the actuality, thanks to regular exchanges with the offices of architects and engineers. Innovative construction methods, new building materials and interior designs are discussed, so as the latest trends in wood construction and wood use. Lignum is a global organization of Swiss forestry and timber associations.